Our recommendation for most people is Shopify because it works well with most dropshipping services. Try Shopify free for three days, no credit card is required.
If you've always wanted to create an ecommerce brand but don't have the time, space, or desire to store inventory and ship products yourself, consider starting a dropshipping business. This simple business model allows people to sell products online without taking on inventory, shipping, or fulfillment.
Dropshipping offers a lot of potential for people with a knack for marketing.
The 11 Best Dropshipping Companies, Suppliers, Databases, and Tools
From finding the right ecommerce platform to locating suppliers, we've narrowed down the wide world of dropshipping and reviewed the best options on the market.
Whether you're starting a new online store from scratch, looking for new suppliers, adding new products to an existing store, or expanding to new markets, the companies above work well for just about anyone.
It can be hard to break into dropshipping because most dropshipping businesses don't like to share their items or their suppliers. Their concern is that you'll just replicate their shop and eat into their market.
We're here to help. The following are our top picks for dropshippers, databases, and suppliers — along with what each does best.
Shopify – Best for Beginners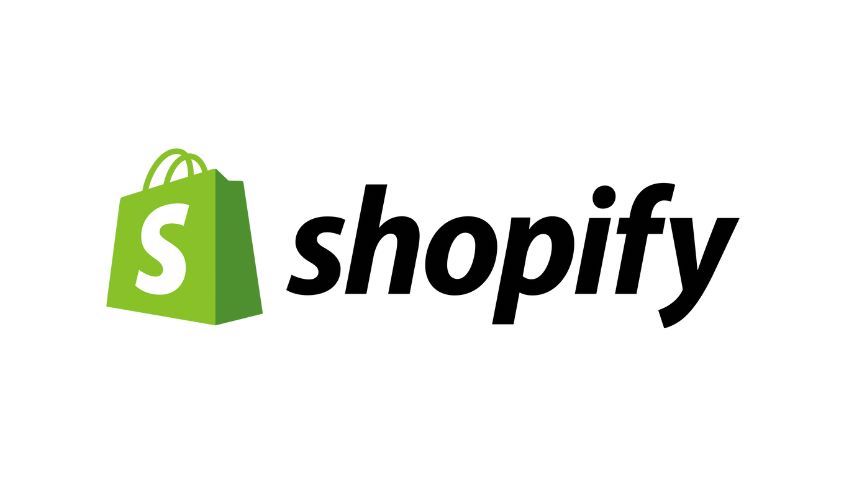 Shopify offers one of the most popular ways to build an online store, and it comes ready to integrate with a long list of dropshipping services. In fact, many of the other dropshipping companies on our list recommend using Shopify as your base of operations.
The reason is simple: Shopify is a true plug-and-ecommerce platform. It works as well for dropshipping as it does for traditional online stores.
Make a Shopify account for free to explore more than 450 different dropshipping apps. Link up with a variety of wholesalers, suppliers, and warehousing services and start selling.
Like any other dropshipping company, all the inventory and logistics are handled by third parties. You just have to get the word out there about your products. That's where Shopify's built-in marketing tools come in handy.
Create ads for TikTok, Facebook, and Pinterest, or showcase your items on marketplaces like eBay. The Shopify dashboard automatically tracks where customers are coming from, so you can focus on selling where it counts.
One of the best parts about using Shopify for dropshipping is that it's almost guaranteed that your suppliers can seamlessly sync with your store. So you likely won't have to deal with any complex integrations for logistics and operations.
Plus, Shopify has everything else you need to sell online with success, including:
Unlimited products
Discount codes
Gift cards
Abandoned cart recovery
Customer segmentation
Marketplace orders
Automated tax calculations
Currency conversions
Language translations
If you're new to dropshopping, you'll find plenty of resources on Shopify to help, including webinars that teach the basics of dropshopping and step-by-step instructions for building your online store.
You'll also have access to Shopify's friendly and helpful customer support team—available 24/7 via live chat and email.
Sign up today and get three days of Shopify free—then it's just $1 for your first three months.
Dropified — Best Shopify App for AliExpress
Dropified is a very useful Shopify app that you can use to stock your store and automate your orders on AliExpress (including shipping addresses).
There's no Dropified marketplace—it's a browser plugin that'll let you pull products from anywhere on the web.
What used to be a long process is now just a few clicks. On AliExpress, Alibaba, and eBay, you'll be able to get new products in front of your customers faster.
To speed up the process even further, you can set up margin parameters and rules for changing the price points in your store. These can be based on things like profit margins, shipping costs, inventory, and more.
So if your costs change, the price can automatically be adjusted to ensure you're still making money. This is much easier than having to manually track things, which can be nearly impossible if you're selling hundreds or thousands of items being sourced from different suppliers.
In addition to selling through your online stores, you can list those same products on Facebook Marketplace for free.
Dropified even set up bundled pricing or BOGO deals with inventory from different vendors.
There are three different plans to choose from—Pro, Elite, and Lifetime.
The Pro plan starts at $47 per month or $39 per month with an annual contract. It lets you connect to three stores and comes with five team member accounts. Overall, it has everything you need to get started.
If you want a bit more, the Elite plan comes with unlimited store connections, automated price markups, advanced variant mapping, product bundles, an advanced product image editor, the ability to import reviews from AliExpress, and more. This plan costs $97 per month or $79 per month with annual billing.
The Lifetime plan can be purchased for three payments of $197, and it includes all features from the Pro and Elite plans.
If you have a Shopify store and you are ready to start dropshipping, Dropified can help you make your work as efficient and profitable as possible.
Sign up for a 14-day free trial to get started.
SaleHoo — Best Database to Find Suppliers
SaleHoo is a great dropshipper that offers a massive supplier database to draw on.
A $67 yearly membership with SaleHoo grants you access to this database of 8,000+ wholesalers and dropshippers. They're all screened by SaleHoo before they're added to the directory. There's a 60-day free trial period, and the customer service gets high marks in public reviews.
The best part is that you don't have to worry about something being too good to be true if it's on SaleHoo. If it made it onto the site, it has been vetted and confirmed.
You can make back the yearly membership fee with a single sale. And if you're planning to use SaleHoo for more than two years, you'll get the most value by signing up for lifetime access—as a single payment of $127.
Along with access to fully vetted suppliers, you also get SaleHoo's Market Research Lab. Look at the trends and play with the data to find out what really matters to your market right now.
Within the Market Research Lab, you can see competition for the product among other dropshippers, compare profit potential between items, and spot emerging trends. Data like this allows you to strike while the iron is hot (or before other sellers are hip to the trend).
With SaleHoo, access to the wholesaler database is just half of it. The other half is the unprecedented agility you'll gain compared to other dropshippers.
SaleHoo offers unlimited support via phone, email, and live chat. You'll also have access to more than 50 free guides and training videos related to dropshipping, finding the right products to sell, and how to make the most out of SaleHoo's platform.
You can even communicate with other members through community forums. This is an excellent way to learn from your peers and gain valuable insights from experts in the world of dropshipping.
Beyond the directory access, SaleHoo has a separate product for dropshipping—called SaleHoo Dropship. This takes things a step further and actually integrates SaleHoo with Shopify stores to automate dropshipping with products sourced from AliExpress.
This automation allows you to import your inventory with a single click. SaleHoo Dropship starts at $27 per month. If you sign up for annual billing, you'll get two months for free.
As a bonus, when QuickSprout readers purchase one year of SaleHoo dropshipping, you'll get one additional year for FREE.
Printful — Best for Print-on-Demand Products
Printful is a full-service print-on-demand dropshipper that allows you to sell branded, custom-designed merchandise to anyone in the world.
Just head over to the Printful website and add your own custom designs or use something from their library of designs on anything. The experts at Printful will print, package, and ship the orders to your customers.
You can put your design or logo on seemingly anything. Printful offers over 330+ different options, including men's, women's, and children's clothing, wall art, hats, mugs, water bottles, stationery, bags, blankets, and more.
Best of all, the platform integrates with almost every ecommerce platform you can think of:
Shopify
Bigcommerce
WooCommerce
Amazon
Etsy
Squarespace
Wix
Big Cartel
Storenvy
Gumroad
Tictail
Ecwid
Weebly
Inktale
The list goes on and on. So no matter what platform you're using to power your dropshipping business, integrating with Printful shouldn't be an issue.
If you need help with your designs or company branding, Printful goes a step further by offering several options for adding your branding to your orders. These services include branded stickers on your packages, your logo on t-shirt labels, and even adding stickers or business cards to your packaging.
It's free to sign up, and there's no ongoing subscription requirement to use Printful for dropshipping.
You simply pay the cost per item plus a markup fee to Printful. When someone places an order on your site, they pay your price, and then Printful does a second transaction charging you for the product, fulfillment, and shipping. You keep the difference.
With that said, Printful does offer a paid membership for sellers who want even more perks and built-in discounts. A Printful Growth membership costs a modest $24.99 per month and comes with up to 20% off DTG products and up to 30% off everything else. These discounts alone can make the membership cost well worth it.
Plus, Printful waives your monthly fee if you're selling more than $12,000 over the past 12 months, which is easily attainable.
Sellers reaching $60,000 in sales over 12 months will automatically be upgraded to a Printful Business membership. This unlocks access to discounts up to 33% off, priority support, personalized product transfer assistance, and more.
Get started with Printful today to sell your custom designs via dropshipping. If you're interested in the Growth membership, you can try it free for 14 days.
Spocket — Best for International Dropshipping
Spocket gives you a great database app for dropshipping items that works especially well for people shipping in the US and beyond. They allow you to sort by country and simply upload the products into your Shopify store.
They make it easy to find US and EU items that'll ship within your country rather than from China, cutting down on slow ship speeds. This also keeps costs lower–for you and your customers.
Lower costs and faster shipping times? Spocket is the answer for people who want to dropship around the world.
One of the trickiest parts of dropshipping is ensuring that you're sourcing quality products. While things like seller ratings and reviews from other businesses can help, there's really no substitute for actually touching, feeling, and trying to products yourself.
Spocket lets you order samples from various suppliers in just a few clicks. So you can test the quality of what you're offering before you list it on your site.
The software also makes it easy for you to discover new products across a wide range of different categories. So you can find out what's trending and what will drive the most profits for your business.
Spocket seamlessly integrates with all of the most popular ecommerce platforms and online marketplaces, including:
Shopify
Wix
WooCommerce
BigCommerce
Squarespace
Ecwid
Squarespace
eBay
Amazon
AliExpress
Alibaba
Square
Spocket offers a free plan, which will let you check out their database of products. Once you are ready to start selling, you can upgrade to one of the paid plans.
The Starter plan (25 products with unlimited orders) is $39.99. Upgrading to Pro is $59.99 per month for 250 products and branded invoicing. The Empire plan unlocks 1000 products for $99.99 per month.
For large stores, there's a Unicorn plan supports 25,000 products for $299 per month.
The rates above represent month-to-month billing. But if you sign up for an annual subscription, you can get up to eight months for free. This drops the Empire plan all the way down to $57 per month and the Unicorn plan to $79 per month. These are great deals when you consider how many products you can add to your store.
Take a 14-day free trial of Spocket today, and start selling around the globe.
Wholesale2B — Versatile Supplier and Dropshipping Hub
Wholesale2B is one of our favorite dropshipping suppliers. They offer more than 1 million products you can start selling right now.
Think of them as a one-stop shop for anything related to drop shipping. You'll get access to a massive directory and all the tools you need to process orders.
You can sign up for free (no credit card required), and start reviewing Wholesale2B's massive inventory of products. Take your time–you won't be charged until you're ready to start dropshipping.
On top of that, they allow you to sell products on:
eBay
Amazon
WooCommerce
Shopify
Magento
Weebly
BigCommerce
Your own Wholesale2B store
Handle the orders yourself by becoming a registered reseller with each supplier. Or pay Wholesale2B a 3% fee to handle that for you.
Wholesale2B starts free and includes their 1 million products, customer support, and a lifetime free account.
For sellers who want a bit more, plans start at $37.99 per month. There's a plan for importing your products to your existing online store and another plan that's built for marketplaces.
Wholesale2B even offers a package where they create a dropshipping website on your behalf, either with a domain you own or with a completely new one. While it costs just $49.99 per month and may seem like a good option for new websites starting from scratch, this isn't something that we recommend. It limits your growth options down the road, and you're better off just building your own Shopify store and using Wholesale2B to source inventory from quality suppliers and import products.
Inventory Source — Time-Saving Dropshipping Automation Tool
Inventory Source is an automation tool built specifically for dropshippers. If you are looking to cut down the time it takes to fulfill orders, this could be the tool you're missing.
It allows you to either sync the suppliers' products with your page (inventory automation) or to sync the entire customer purchase flow so that your orders are automatically placed with your supplier (full automation).
Inventory Source has pre-built integrations with more than 230 suppliers. Many companies say that it's "easy" to connect your site with a supplier's inventory–but it's not always so easy. Inventory Source's integrations really work, and the company puts a ton of effort in making sure they continue to perform flawlessly.
This cuts down on busy work big time. You choose a new product, and Inventory Source automatically uploads the quantities, weights, colors, titles, and more. This data is coming directly from the supplier's feed, so it's always up-to-date.
Inventory automation is $99 per month, and full automation is $199 per month.
However, it's 100% free to sign up for an Inventory Source directory account. This gives you access to more than 4,000 wholesalers and dropshippers across categories like:
Pet products and supplies
Bath, body, and fragrance
Vitamins and supplements
Furniture and home decor
Consumer electronics
Kids and toys
Fashion and jewelry
Survival and camping
Hunting and finishing
You can leverage the platform's advanced search and filtering options to browse through millions of products and get a sense of what's out there.
The free directory account even gives you access to full product data so you can make more informed decisions before you proceed.
Worldwide Brands has been an industry leader in the wholesale space for more than 20 years. When you sign up, you'll instantly unlock access to more than 16 million wholesale products that have been 100% certified by Worldwide Brands.
For $197, you can get a lifetime subscription to Worldwide Brands' database of wholesalers and dropshippers. It's a great budget-friendly solution for those competing to sell products on Amazon, eBay, and Etsy.
They carry every category of consumer goods: electronics, home & garden, clothing, shoes, accessories, sporting goods, art, health & beauty, books, and much more.
Beyond the extensive list of products, wholesalers, and dropshippers, you're also getting access to a pre-vetted database. You'll be able to see suppliers that are WBI Certified—which means they've gone through an extensive certification process to ensure quality.
Some WBI Certified suppliers even work directly with chains like Best Buy and Nordstrom. So you'll have access to the same options as big brands in your niche.
Give yourself the edge by relying on Worldwide Brand's team of specialists. You'll get the most up-to-date information without any extra work on your part.
With a subscription to Worldwide Brands, you can cut out the middleman and increase your own profits. It's a one-time subscription, so you will always have direct access to the best possible deals.
They are constantly updating their database, which makes it easy to search and filter results.
The platform is safe, secure, and scam-free. They'll never sell your personal information, and you can browse through products from the Worldwide Brands mobile app—available for iOS and Android.
Worldwide Brands distinguishes itself with its extensive upper-market wholesale directory of certified dropshippers and its reliable and quick-to-respond support team. The lifetime membership certainly doesn't hurt either, with many similar services charging you each month or year.
Modalyst — Best Wix Plugin & Directory
Modalyst seamlessly automates your dropshipping business. You'll be able to add suppliers (for free), set your own prices, and showcase a large inventory however you want.
Where Modalyst really shines is their integration with Wix, the popular website builder. With just a single click, you'll be able to install their app and get started selling to your customers.
In fact, Wix acquired Modalyst back in 2021 as a way to expand its ecommerce footprint. So it should come as no surprise that the two platforms integrate so seamlessly with each other.
Modalyst also integrates with BigCommerce, Shopify, and other platforms. But if you are using Wix for dropshipping, this is what we would choose.
It's so easy to connect with suppliers and get your customers the products they need. Modalyst has a long list of suppliers of products including clothing, jewelry, accessories, and more.
Modalyst is also centralized—making it very easy to use. You'll be able to connect with suppliers from a single dashboard, and they even have an app for easy communication.
You can start for free, adding millions of products to your site with just a few clicks.
In fact, the Modalyst Hobby plan is 100% free for up to 25 products. Upgrading to the Start Up ($35 per month) or Pro ($90) per month unlocks more suppliers, shorter shipping times, and more benefits. You can save up to 25% with annual billing.
If you are thinking about dropshipping, use Modalyst's free option to get started. Plug it into your ecommerce site and supercharge your inventory overnight.
Start selling more with a free Modalyst account.
Importify — Best Dropshipping Tool for WooCommerce
Importify handles product importing and automation for dropshipping stores running on WooCommerce, Shopify, Wix, or Jumpseller.
With so many dropshipping tools focusing almost entirely on Shopify stores, Importify stands out as one of the best all-purpose platforms for improving your WooCommerce-based WordPress operation.
It starts with its research and sourcing tool, allowing you to find products through notable wholesalers such as:
DHGate
Costco
Walmart
Sears
Kohls
com
Bonanza
Etsy
Flipcart
Geekbuying
Find what you want to sell and import it to your WooCommerce store in just one click.
Importify makes it easy to switch suppliers on a product if one runs out or you find a better deal elsewhere. You can set pricing rules before you import as well, so you can go from sourcing to selling even faster. The override feature also makes it easy to change suppliers without having to change your product URLs.
You also get a product listing editor, a Chrome extension for even easier product importing, and 24/7 support. The editor simplifies product descriptions and lets you create pricing rules based on your pofit margins. The platform even supports advanced variant mapping.
Everything we've described comes on Importify's Basic plan for $14.95 per month.
If you want to import products from Amazon and AliExpress, upgrade to the Premium plan for $27.95 per month.
High-traffic dropshippers will want Importify's Gold plan, which runs $37.95 per month. That unlocks the platform's automation for order fulfillment. You can automatically have customer addresses filled out on supplier forms, and product variants picked so you can sell and ship faster than ever at high volume.
Boost your WooCommerce-based WordPress dropshipping site by starting a 14-day free trial of Importify today, and save 20% with annual billing.
DSers — Best Shopify Plugin & Directory
DSers (pronounced "dee-zers") offers an excellent plugin service that works through AliExpress. Its directory offers you all the products you need and is a trusted partner of Shopify, Wix, and WooCommerce.
DSers does bulk order fulfillment and has over 150,000 merchants you can choose from.
Every time you make a sale, DSers will handle product selection and fulfillment for you. That frees up your time to focus on driving traffic to your store. All plans, including the free version, have features like shipping method pre-selection, automated order status updates, supplier optimizer, automated address fixing, and more.
The DSers app is available in six languages:
English
German
French
Brazilian Portuguese
Italian
Spanish
DSers does have a free Basic plan with bulk ordering, basic mapping, and up to three stores and 3,000 products. It also offers an Advanced plan for $15.90 per month billed annually for up to 10 stores and 20,000 products and a Pro plan for $39.90 per month billed annually for 25 stores and 75,000 products. They also offer an Enterprise plan starting at $399 per month. See pricing and features here.
DSers has a 5-star rating with over 7,000 reviews in the Shopify app store. You can try one of the paid plans now with a 14-day free trial.
What's the best dropshipping company for me?
Naming just one brand as the best overall dropshipping company is nearly impossible. That's like asking for the best product available on Amazon—it depends on what you're looking for.
But the best dropshippers have a lot in common. They offer fast shipping and great communication. All products arrive on time, in one piece, and match the photographs and descriptions online.
All of the dropshipping companies on our list meet this description. Finding the best one for your unique situation ultimately depends on what you're interested in buying and selling to your customers. You need to find a company that can reliably offer those products at a price point that allows you to satisfy your customers and simultaneously turn a profit.
Most dropshipping companies use platforms like Shopify or Wix combined with an automation app like Modalyst. So if you're new to the dropshipping game, this is definitely the easiest way to get started.
Why Shopify is the best way to start your dropshipping business
That means you are basically setting up the equivalent of any ecommerce store. For ecommerce stores, the clear winner is Shopify. It's been the frontrunner for a while.
What's most important about that for dropshipping is that the app store is super robust. Most stores use Shopify, so developers looking to make a high-quality app develop it for the Shopify app store.
We don't recommend dropshipping with eBay.
Selling on a marketplace like eBay requires less work — you don't have to start a website, pay a subscription, etc., as you do with Shopify. But it's not the way to go.
First of all, Shopify is super excited and helpful with new dropshipping businesses, whereas eBay is growing more and more against them. Here are the sticking points for me:
Your store's reputation is on the line — eBay is not forgiving and will downgrade accounts with reports of slow shipping
You're probably not the only one selling that item
Your business case isn't clear — why should someone buy that item from you, just another eBay store?
eBay has been cracking down on dropshippers and resellers, asking for proof of having the item in possession and freezing your store until you send in that proof. Proof could be a photo of your ID card with the item — not a photo of the item from a different listing.
If you do want to build your dropshipping business with eBay, spend a few weeks or months in the seller forums to understand the specific risks and challenges of dropshipping on eBay.
How to Start a Dropshipping Company
If you're new to dropshipping, you can follow these four simple steps below to get started. We also have a step-by-step guide on how to create an ecommerce website that you can use as a reference for choosing your platform and going live.
1. Find items to sell
First, find your niche.
There's lots of chatter on the internet about finding your dropshipping niche, but this is just a trendy buzzword for product-market fit: are there people who want to buy your product? From you?
If not, you won't have a successful business.
You'll have the most success dropshipping a product if there's an audience that wants to buy it and doesn't have an easy way to access it. That's where you come in.
Some ways to find your niche: brainstorm rabid fan groups or audiences with a common need or interest (dog lovers, anime fans, parents who love to dress up their kids in matching outfits, sailors, very tall people, people who love 90s throwback tees). These are purchase-ready populations looking to love and buy things that they're interested in.
Then, see what's trending on Facebook.
Doing a quick search of a phrase like "Get yours here" or "Buy now" and looking at the videos featuring items for sale that are getting traction. This can give you a sense of which products are interesting to people on Facebook right now.
Look for a high number of views in a short period of time, then search for the item at a dropship supplier like Salehoo.
Consider the price point of the item in the video and the assets you can create for it. Can you replicate — or improve on — the current trending video? If so, you may have an item worth dropshipping.
We have a few pieces of advice after you've taken care of all that:
Don't sell anything dangerous or copyrighted
If you're a beginner, don't start with something that goes in or on a person's body. If you do not know the quality and source of the ingredients, and something goes wrong, do you have coverage for that liability?
Also, if there's a celebrity or character from a movie franchise on the item, it could get you in trouble. Steer clear of mice with big round ears.
Look at seller's reviews and order a test product
How long has the seller been selling? What feedback have they been getting? When you order a test product, does it meet your expectations? What do you need to tell your customers, so they'll be happy when they receive the product?
Consider dropshipping only some items
Just because you're dropshipping some things doesn't mean you need to dropship everything. Perhaps it makes sense to use dropshipping for large, bulky, high-priced niche items.
Say, for example, you have an online store that sells nautical gear. You may want to personally store and ship some items but dropship the anchors. For items like this, your customers may also be more accommodating to longer shipping times since it's a large and more considered purchase.
The same goes for home goods: perhaps you keep small items in stock but dropship the couches. You can increase your inventory breadth very simply this way.
Go directly to a supplier and build a dropshipping relationship with them
This is a killer plan: there's guaranteed to be less competition. You're basically creating a new audience for an under-marketed product that's not getting seen by a ready-to-buy audience. If you use a database, every single other subscriber is using that same database.
2. Nail the basics
You want to invest in a good domain name. It's a key component of any ecommerce operation.
We buy all our domain names from Domain.com. (You can read our full review on the best domain registrars.)
Once you've done that, then you can set up your website.
If you go with Shopify, you'll be up in minutes. Lots of dropshippers recommend the Shopify Brooklyn theme with a good font choice. You can also use another ecommerce option. Here's our review of the best ecommerce platforms if you're interested in exploring them.
You can get a professional logo for your site for a reasonable price (and no design expertise) with 99Designs.
Make sure to set up professional email addresses for your dropshipping store. It should be a sensible start (help@, support@) with your own domain name. We recommend getting Google Workspace for $6 a month per user. There's nothing to trust about emailing customer service that's at yahoo.com or gmail.com.
Here are some other key elements to factor into your planning and setup:
Give your customer strong trust signals
One of the ways to gain trust among your customers is through the use of high-quality photos and unique item copy. Don't forget to spend time creating a real and robust About Us page, as customers want to know more about your store. Make use of things like discounted prices and pop-ups. Displaying trust logos and writing some FAQs are a good idea, too.
As you create the site, ask yourself: Would I buy from this store? Would I feel comfortable suggesting it to a friend or family member? If the website has simple text errors or has poor-quality images, you probably wouldn't recommend it.
Set shipping time expectations
With shippers like Amazon providing two-day shipping or even same-day shipping in some locations, dropshipping's shipping times may disappoint some of your customers. A dropshipment can take around 30 days, which feels like an eternity by comparison.
The key to overcoming customer disappointment is through setting clear expectations. You need text on your website that spells out the likely amount of time the shipment will take to arrive to head off customer complaints regarding shipping times.
We've seen very straightforward copy, like "All our items ship directly from our suppliers in China. Shipments are processed the day of your order and arrive in 25–30 days."
Make sure your orders go through
Bundle credit card orders, so your bank doesn't cancel your numerous orders. Let your bank or business credit card provider know what types of orders and in what quantities you'll be placing so that they're not flagged as fraudulent. There is no pain so rich as having to reorder orders you've placed.
Prepare for returns and cancellations
Although having significant success with a dropshipping business is the hope and expectation, you have to anticipate that things will not go perfectly smoothly every time. Even if you do everything right, something could go wrong that's completely out of your control.
Set up a policy to figure out how you plan to deal with unhappy customers. You need to set up a return policy. If you need to make returns of payments, how will you do this? Will returned items be shipped to you or to your distributor? How will that work? Like with anything in business, it's important to anticipate problems and prepare to deal with them. This gives you a better chance at success.
Chcek out our list of the best customer service software to ensure you're providing quality support through this process.
Set aside money to pay taxes
If you're using Shopify as your payment gateway, once you get to a certain sales threshold, Shopify will automatically report your sales to the government. You'll want to make sure you have money available to pay applicable taxes.
We also recommend getting an accountant and a lawyer (we've heard good things about UpCounsel and LegalZoom) and setting up Quicken. You can check out list of the best online legal services for alternative options.
3. Differentiate yourself
Studies show that the global dropshipping market is expected to reach $476.1 billion by 2026. The massive growth in this space can be attributed to more competition, meaning you must find a way to differentiate your brand from competitors to succeed.
A great way to stand out right from the jump is to make your store listings and ads unique.
Remember, if you can quickly and easily set up a dropshipping order for a specific product, it's likely another store will be able to do the same. You will need to find an edge: why would someone order from you or find your store selling the product and not your competitor?
Make sure people know about your store. This can be through word of mouth, social media ads, viral memes, influencer programs, SEO, or a newsletter. You're going to need visitors to make sales.
Take your own pictures. Write your own copy. Shoot unique social videos. Really put thought into how to best convey the product and why a person would want it: What problems does it solve? Can it make them feel joy?
If you're using AliExpress, you can import the user reviews. No one likes being the first to buy something.
Consider offering free shipping, too. That can really entice customers. Do all orders have free shipping or only when a certain order spend is hit? What threshold or minimum spend works best?
We do not recommend offering "Free products — you pay shipping." Many customers would rather know the price up-front than go through a purchase flow that says $0 the whole way through and then slaps on a $15 shipping charge.
4. Iterate, iterate, iterate
Use ads to gather data and test strategy. We're assuming that you'll be buying ads. If you do, buy and use the data to test what's working. What gets traction? Double down on it. What doesn't? Trash it.
This may lead you to change your products, your ad style, or your audience. Following the early traction means you head toward what's working and away from what's not.
Get analytical with your sales trends, as well. What's selling well? What's not selling at all? Is there any common theme in the items? Replicate what you can. Stop what's not working.
Best Dropshipping Companies: Your Top Questions Answered
The Top Dropshipping Companies in Summary
Dropshipping can be a lucrative ecommerce strategy. But it all starts with the right partner.
Choosing the best dropshipping company for you depends on the type of products you want to offer your customers, the supplier's quality, and how well the service integrates with your process.