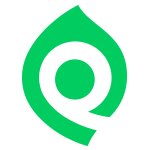 Come With A Question. Leave With A Solution.
Every day, we help people discover products and services that can help their business bloom.
In 2018, Lars Lofgren and Corry Cummings acquired Quick Sprout to expand its scope.
Corry has been building and growing SEO-driven businesses since 2008 and founded Soda, a digital media company, that was acquired by Red Ventures in 2016.
Lars has steered the growth of several companies over the last decade, including stints as Director of Growth for KISSmetrics and I Will Teach You to Be Rich, as well as his own growth consultancy.
---
Historically, Quick Sprout focused on digital marketing guides. We wanted to go much bigger than just digital marketing. Why not have one place you can get the answers you need for your business?
From guides on starting and growing your business to individual reviews of the best products and services across hundreds of categories. That's what we're building today: your complete guide to starting and building your business.
Like our guide on how to create a website. Or the rest of our startup guides to get you going. Once you're off the ground, we have hundreds of tutorials on growing your business. And our human resources and finance material is ready when you are.
---
Quick Sprout's massive library of content is free for you to access, but certainly isn't free to produce. We spend heavily on the production and research so that you're getting useful information from every one of our articles. We keep the business running by generating revenue through affiliate links in our content. For some of the products that we recommend, we generate a commission if you choose to use them.
That said, our editorial guidelines are strict to maintain honest and unbiased reviews, our writers are never incentivized to value monetization over truthful commentary. And our guides are written to provide tangible, meaningful value to readers above all else.
Our focus will always be, first and foremost, on delivering quality content to our readers. That may mean we leave some money on the table, but we believe it's more important for everyone that Quick Sprout is run in a way that builds trust with our readership and ensures its sustainability.
It's all there in our name. At Quick Sprout, we want to pass along our expertise and insights so that you can grow quickly.
---
Want to get in touch with us? Reach out to Quick Sprout by sending an email to contact [at] quicksprout [dot] com.