If people can't find you on search engines, they won't find you period. Optimize your websites for Google and start building a monster traffic engine with our resources below.
You can grow your blog in two ways: In our opinion, you should do both, even though most people focus … How to Cut Your Bounce Rate in Half with Interactive Content Read More »
Where is your website traffic coming from? If you're relying on people to find you through a Google search, search … How To Improve SEO Rankings in 2023 Read More »

Want to jump straight to the answer? The best rank tracking tool for the majority of users will be Semrush … Compare the Best Rank Tracking Tools Read More »

Want to jump straight to the answer? The best SEO tool for most people is SEMrush or Ahrefs. I've used … Compare The Best SEO Tools Pros Really Use Read More »
A website's backlink profile plays an important role in driving organic traffic from search engines. Effective link-building strategies are crucial … Link Building For SEO Starter Guide: Learn the Basics Read More »

SEO is like anything else. Unless you've gone through practice, training, or some type of education, it's going to be … Compare The Best SEO Courses and Guides Read More »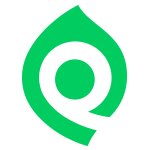 Every hour, we help hundreds of businesses discover the software and services they need to succeed.
---

Want to jump straight to the answer? The best SEO service for most people is WebiMax, thanks to its great … Compare The Best SEO Services Read More »