Copywriting is easily the best skill every single entrepreneur should master (or attempt to). We'll help you get there with our very best resources below.
How do you close the deal with your copy? This question is important because you can end up writing excellent … How to Close the Deal with Your Copy Read More »
In this post I am going to dive into 19 copywriting strategies that will help you improve your writing skills … 19 Copywriting Strategies to Persuade Your Readers Read More »

In this post we're going one step further to fully understand your customers. We want to know how they feel … How to Better Understand Your Customers and Write More Compelling Copy Read More »

Can I make a confession? When I started writing, I was no Shakespeare. I wasn't even a Hemingway. In fact, … 38 Tweaks that Will Turn You Into a Copywriting Master Read More »
Want to jump straight to the answer? The best online writing course for most people is Masterclass or Write of … Compare The Best Online Writing Courses Read More »

What exactly is copywriting? Copywriting is the art and science of writing copy (words used on web pages, ads, promotional … Complete Guide to Copywriting Read More »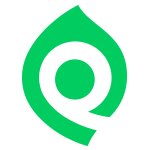 Every hour, we help hundreds of businesses discover the software and services they need to succeed.
---

If you talk to enough copywriters, you'll eventually hear that headlines are critical for your copy's success. The greater majority … Headline Writing 101: How to Write Attention Grabbing Headlines That Convert Read More »