Content marketing generates 3x more leads than traditional advertising. Learn how to transform your blog into a lead generating engine with our help.
Content marketing is more than writing blogs. Way more. If you're just getting involved in content marketing, the first thing … 17 Types of Content That Will Drive More Traffic Read More »
There is a big misconception that content marketing doesn't drive sales. But if it didn't work well, none of our … How to Create Content That Drives Sales Read More »

You've heard the term tossed around a million times. Content marketing. The phrase seems simple enough, but what exactly is … Build Audience Connections with Content Marketing Read More »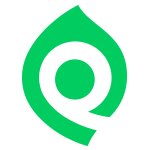 Every hour, we help hundreds of businesses discover the software and services they need to succeed.
---

Content marketing is more than writing blogs. Way more. If you're just getting involved in content marketing, the first thing … 17 Types of Content That Will Drive More Traffic Read More »