Your business relies on how well you turn visitors into customers. Learn to optimize for conversions with our very best resources below.
Traffic acquisition is only half the marketing equation. In addition to bringing visitors to your website, you need to keep … Beginner's Guide to Conversion Optimization Read More »
Creating a landing page these days is really easy, especially with all of the landing page tools out there. But … The Anatomy of a Landing Page Read More »

So much goes into an effective landing page. It takes practice, testing, analytics, design skills, keyword research, and so much … Compare The Best Landing Page Creation Tools Read More »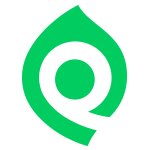 Every hour, we help hundreds of businesses discover the software and services they need to succeed.
---

For years we've been selling digital products on Quick Sprout. Because we have hundreds of thousands of monthly visitors, we … What Converts Better: Free Trial or Money Back Guarantee? Read More »