The office is the beating heart of your business. Make sure that yours is a healthy and productive space with our resources below.
The cost of equipment can be a staggering expense for any business, both in upfront purchases and ongoing maintenance. To … Compare The Best Equipment Leasing For Your Business Read More »
For better or worse, it's safe to say that virtual meetings have a special place in all of our hearts. … Virtual Meetings Best Practices Starter Guide: Learn the Basics Read More »
Cleaning and sanitizing a business requires a lot more work than asking employees to pick up after themselves. No matter … Compare The Best Commercial Cleaning Services Read More »

If you're looking to get fresh water delivered to your workplace regularly, here's a guide to help you choose the … Compare The Best Water Delivery Services For Your Business Read More »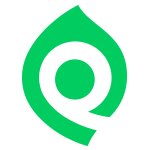 Every hour, we help hundreds of businesses discover the software and services they need to succeed.
Want to jump straight to the answer? The best conference call services for most people are Nextiva or RingCentral. The … Compare The Best Free and Paid Conference Call Services Read More »
---

We recommend Nextiva or RingCentral for most businesses because of their comprehensive list of features that cater to virtually any … Compare The Best Office Phone Systems Read More »

---

Host productive and engaging virtual meetings with GoTo Meeting, a video conferencing software that seamlessly integrates with your existing infrastructure … Virtual Meetings Starter Guide: Learn the Basics Read More »

---

Want to get started with WiFi faxing immediately? RingCentral is the best online fax service for most businesses. Click here … How To Fax Over the Internet in 6 Simple Steps Read More »
---

Our top recommendation for most people is Nextiva or RingCentral. Both services offer unmatched functionality and a suite of features … Compare the Best Business Phone Systems Read More »