Becoming an entrepreneur can be scary—but with our help, we'll help you get started making money easily today.
"Be yourself because everyone else is already taken." We asked Chris Ducker the question: What one action, decision, or choice … Be Yourself Because Everyone Else Is Taken Read More »
If you want to jump right into selling your business, Business Exits is a great place to start. You've decided to sell … How to Sell Your Business Read More »
74% of hiring managers say job seekers should have a mentor, counselor or job coach to talk to about whether … How To Connect With Mentors To Build Your Personal Brand Read More »

You may have had your Amazon-based business for a decade or only a few years, but if you are reading … How to Sell Your Amazon Business in 2023 Read More »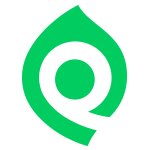 Every hour, we help hundreds of businesses discover the software and services they need to succeed.
---

Knowing how to use your data is half the battle—first you have to know how to collect it. And when … Coupler.io Review Read More »