Level up your blog with in-depth reviews of the best blogging related products, services, and how-to guides.
Our recommendation for most people is WordPress with Bluehost because it's easy to set up and there are no limits … Compare The Best Blogging Platforms and Blog Sites of 2023 Read More »
We recommend using WordPress with Bluehost to start your photography blog due to its wide range of customization options for … How to Start a Photography Blog in 9 Simple Steps Read More »

Want to jump straight to the answer? The best WordPress theme for blogs for most people is Newspaper or CheerUp. … Compare The Best WordPress Themes For Blogs Read More »

We recommend starting a blog using WordPress with Hostinger as it's easy to tailor to your needs. Get started today … Types of Blogs Starter Guide: Learn the Basics Read More »
Aspiring internet entrepreneurs often think that making money with blogs takes nothing more than slapping content onto a free WordPress … How To Make Money Blogging and Get Passive Income Read More »

Want to just get started? Click here to sign up for Bluehost and start your website today. This blog generates … How to Start a Blog That Makes Money in 11 Simple Steps Read More »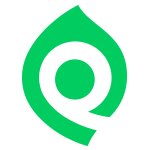 Every hour, we help hundreds of businesses discover the software and services they need to succeed.
---

Our recommendation for most people is WordPress with Bluehost because it's easy to set up and there are no limits … Compare The Best Blogging Platforms and Blog Sites of 2023 Read More »